Jacquard Fabric
Dive into the rich, textured world of our Jacquard Fabric collection at SS Furnishings. This exquisite fabric, available in designs from classic Damask to modern Geometric patterns, offers an abundance of style and sophistication. Made from a variety of materials, including lush Shaneel Velvet, durable Poly-Cotton Mix, and luxurious Silk, our jacquard fabric is versatile and high-quality. Perfect for curtains, upholstery, and decorative accents, it's available in a range of colors and sizes to suit every home. Elevate your décor with our Jacquard Fabric, and let SS Furnishings help you 'Dress Every Home Dreams'.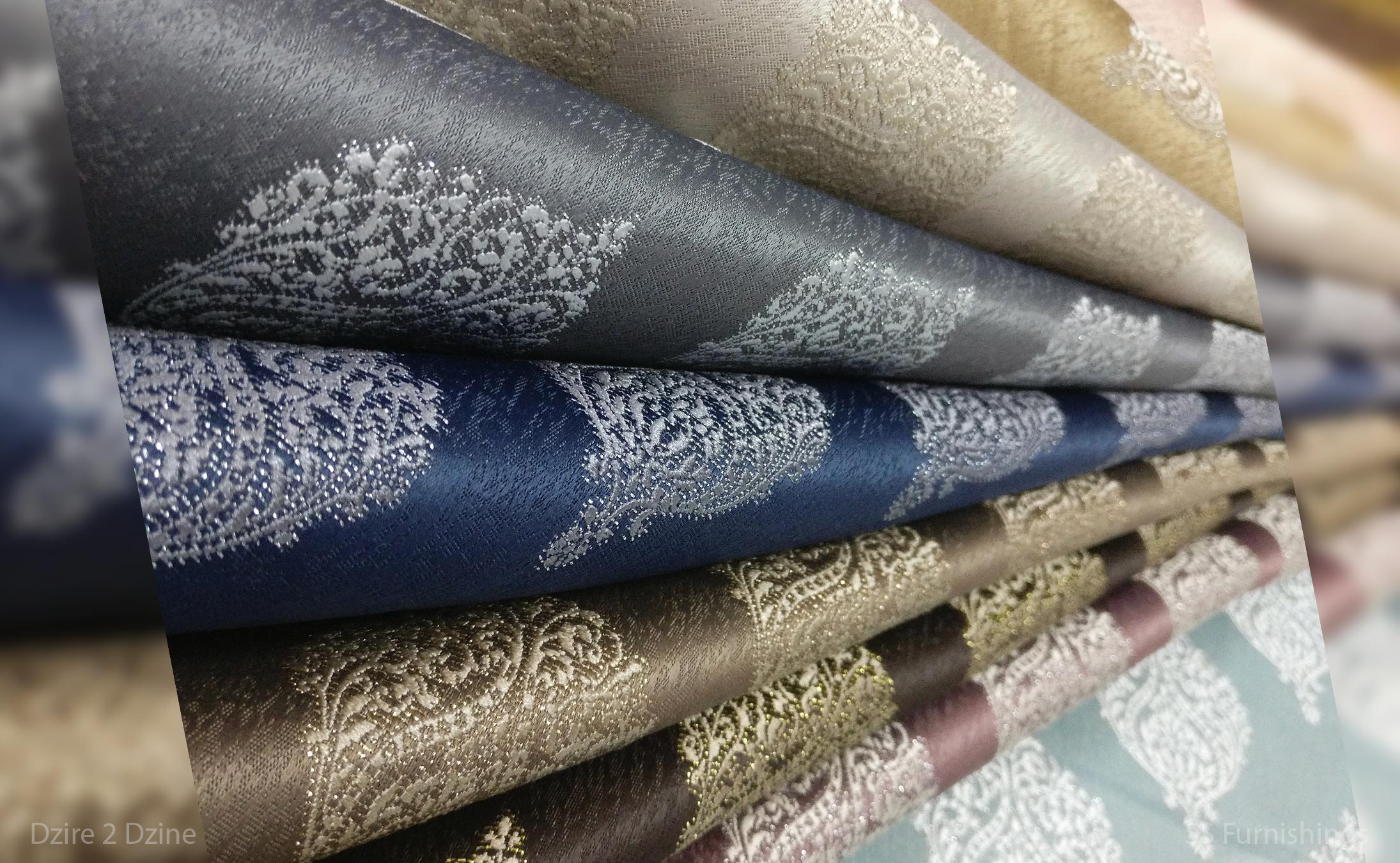 Show Filters
Showing 1–12 of 115 results
Showing 1–12 of 115 results
Experience the enchanting blend of style, texture, and quality with our diverse collection of Jacquard Fabric at SS Furnishings. Rooted in a rich heritage of textile craftmanship, jacquard fabric offers an intricate weave that creates complex, raised patterns, delivering an unmatched aesthetic appeal and timeless elegance.
Our Jacquard Fabric comes in a vast range of designs to ignite your creativity and inspire your home decor. From the classic sophistication of Damask, the natural allure of Leaf and Tree designs, the bold statement of Geometric and Abstract patterns, the unique Spiral designs, the fresh appeal of Botanical prints, to the subtle charm of various Textures, our collection caters to all tastes and styles.
Each design comes in a spectrum of colors, allowing you to choose hues that best suit your home's color scheme. Whether you're drawn to soft pastels, vibrant bold colors, or timeless neutrals, we've got a color palette that speaks to you.
In terms of materials, we offer something for everyone. Our selection includes the smooth and lustrous Polyester, the classic comfort of Cotton, the versatile and durable Poly-Cotton Mix, the plush softness of Shaneel Velvet, and the rich, tactile quality of Chenille. We also have fabrics adorned with Zari work for those who love a bit of glamour, and exquisite Silk for a truly luxurious touch.
Available in various sizes, our Jacquard Fabric can be used for different applications, be it for curtains, upholstery, or even decorative accents.
In essence, SS Furnishings' collection of Jacquard Fabric offers you a world of possibilities. Its versatile design and material options make it a truly customizable choice for your home décor. As always, our commitment to 'Dress Every Home Dreams' shines through our vast and high-quality selection. Choose our Jacquard Fabric and let your home decor dreams come alive.