Jacquard Curtains
Immerse in the elegance of SS Furnishings' Jacquard Curtains. Intricately designed with patterns ranging from Damask to Geometric, and crafted from materials such as luxurious Silk and soft Shaneel Velvet, these curtains are a blend of beauty and quality. They come in various sizes, perfect for doors, windows, and can be custom-fit. Our ready-made, eyelet curtains include a tieback for neat presentation, and offer noise reduction, room darkening, and heat control benefits. Make a sophisticated statement in your home with our Jacquard Curtains and bring your décor dreams to life.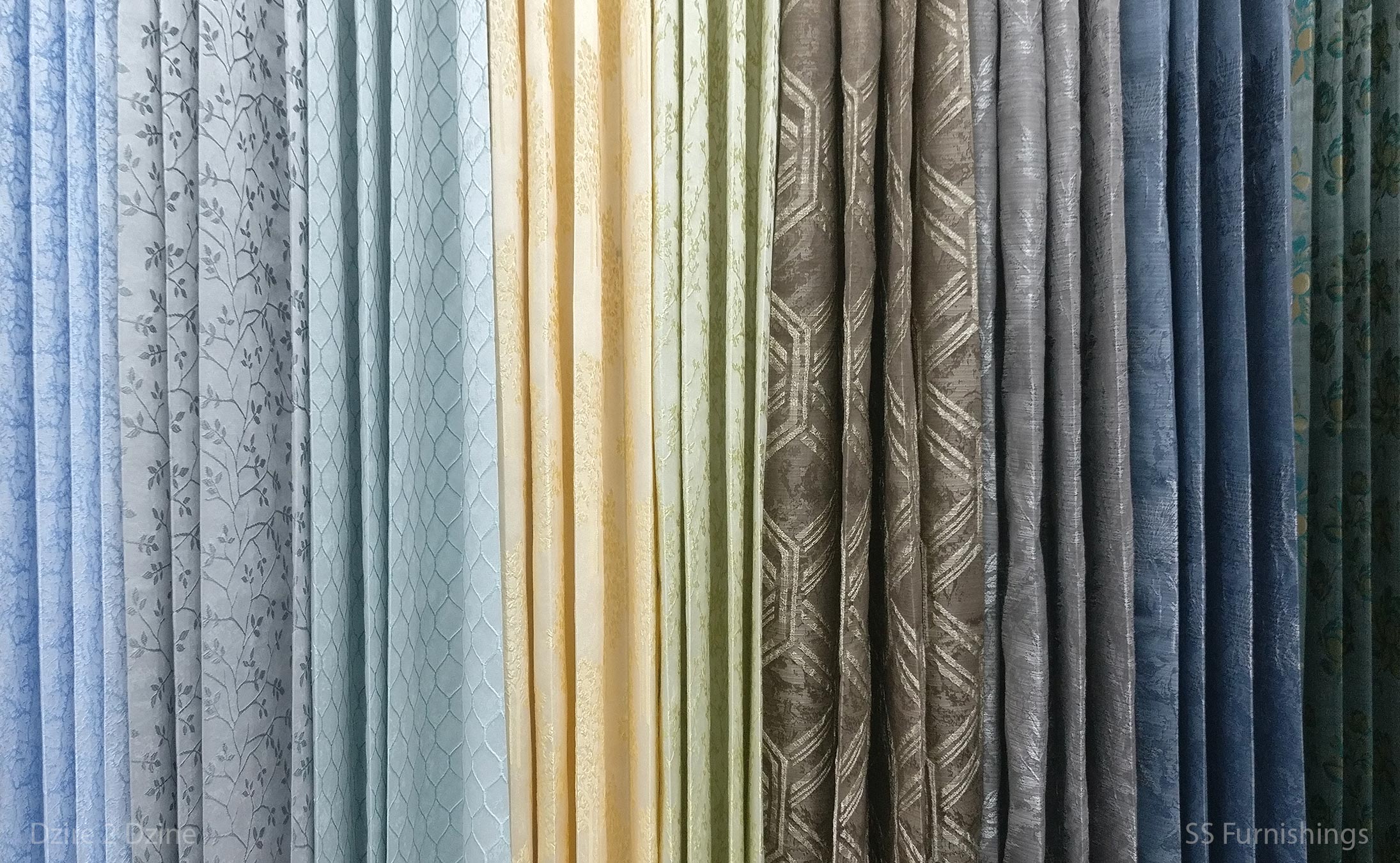 Show Filters
Showing 1–12 of 425 results
Showing 1–12 of 425 results
Welcome to the world of sophistication and style with our rich collection of Jacquard Curtains at SS Furnishings. These curtains are the embodiment of our commitment to 'Dress Every Home Dreams', bringing the perfect blend of function and aesthetics right into your living spaces.
Our Jacquard Curtains come in a wealth of designs to suit every decor preference. Choose from an array of patterns, from classic Damask, serene Leaf and Tree, bold Abstract, sleek Geometric, hypnotic Spiral, lively Botanical, to various Textures, each design adding a unique charm to your space.
Beyond aesthetics, these readymade curtains are available in a range of high-quality materials. Whether you prefer the softness of Polyester, the comfort of Cotton, the versatility of a Poly-Cotton Mix, the luxury of Shaneel Velvet, the texture of Chenille, the elegance of Zari work, or the sheer opulence of Silk, we have something to cater to your taste.
Our Jacquard Fabrics are available as readymade curtains, making them a convenient choice for those seeking a quick décor upgrade. These eyelet curtains ensure easy installation and a smooth, uniform drape. Each curtain comes complete with a tieback, allowing for a neat and organized appearance when open.
Catering to diverse needs, our curtains are available in sizes perfect for Doors, Windows, Long Doors, and can even be customized for a perfect fit.
In terms of functionality, our Jacquard Curtains excel in providing noise reduction and room darkening effects. Additionally, they can help control heat waves, offering a comfortable indoor climate.
With SS Furnishings' Jacquard Curtains, you are investing in not just a piece of fabric, but an item that enhances your lifestyle and elevates the aesthetics of your home. Indulge in our collection and bring your home decor dreams to life.