Jacquard Patch Curtains
Discover the elegance of our Jacquard Patch Curtains, a refined choice for any living space. Expertly crafted from premium jacquard fabric, these curtains feature intricate patterns and textures that add depth and sophistication to your room. The blend of rich colors and luxurious texture elevates your décor, lending a subtle charm that appeals to both contemporary and traditional styles. Whether you're aiming for a cozy, welcoming atmosphere or a bold, statement look, our range of Jacquard Patch Curtains offers extensive design and color options to suit your personal aesthetic. Elevate your home décor experience with our stylish and premium quality Jacquard Patch Curtains, a testament to SS Furnishings' commitment to 'Dress Every Home Dreams'.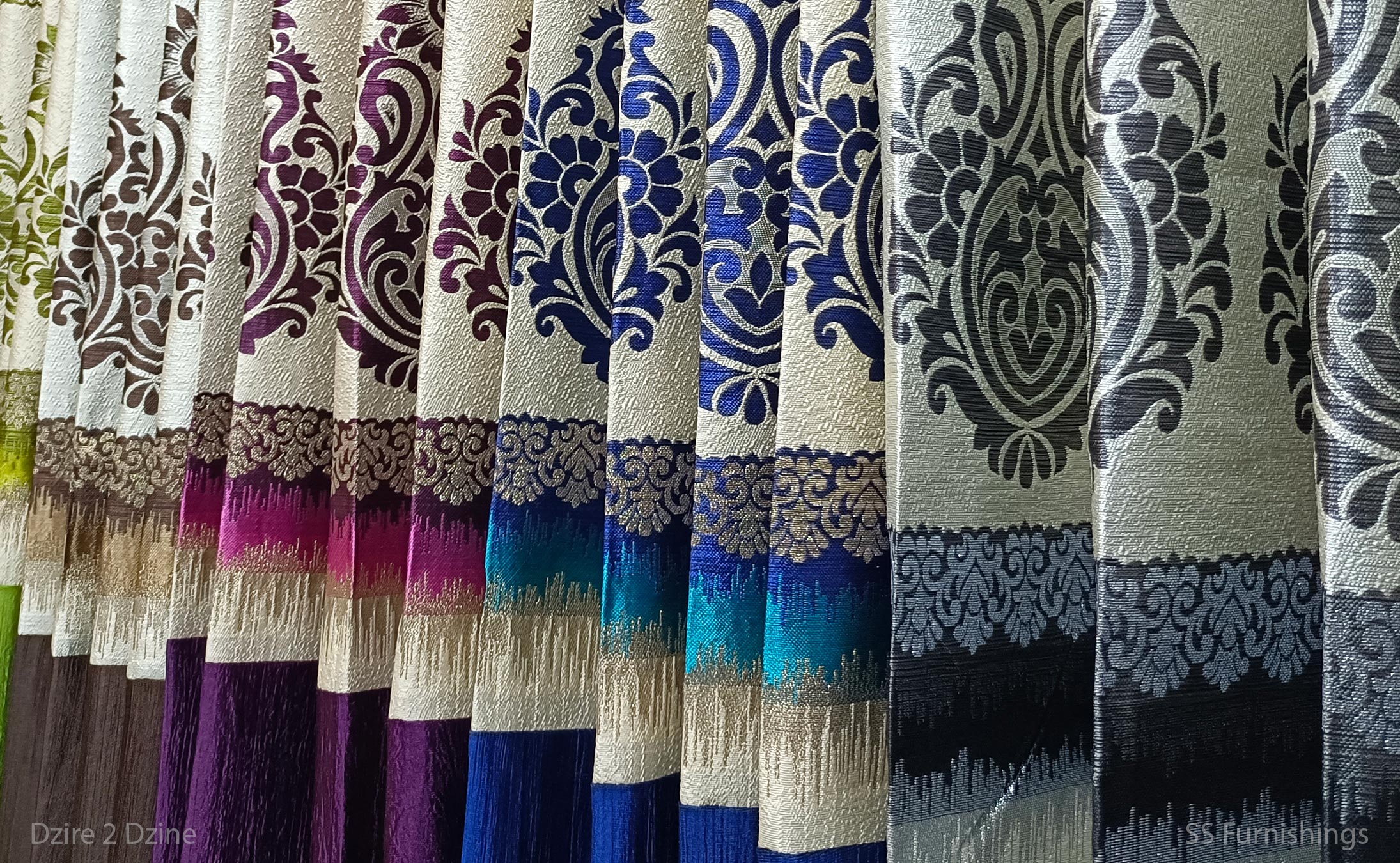 Show Filters
Showing 1–12 of 105 results
Step into a world of luxury and style with our Jacquard Patch Curtains. Crafted from a selection of high-quality materials including Shaneel Velvet, Chenille, Zari work, Silk, and exquisite Embroidery, these curtains offer unparalleled elegance and charm to any space. Choose from an array of captivating designs such as Damask, Leaf, Tree, Abstract, Geometric, Spiral, and Botanical patterns, each bringing its unique allure to your décor.
Available in an assortment of sizes, our Jacquard Patch Curtains are tailored to fit perfectly on Windows, Doors, Long Doors, and can even be customized to your exact specifications. These curtains feature convenient Eyelet designs for effortless installation and come with a complementary Tiebacks, ensuring a neat and sophisticated appearance when drawn back.
Beyond their aesthetic appeal, these curtains offer functional benefits as well. Most of our Jacquard Patch Curtains provide a room-darkening effect, making them an excellent choice for bedrooms, home theaters, or any space where light control is essential.
Upgrade your home with our expansive range of Jacquard Patch Curtains. From the richness of their materials to the diversity of their designs, each curtain embodies SS Furnishings' dedication to 'Dress Every Home Dreams' with unmatched quality and style.