Sheer Fabric
Discover the soft allure of SS Furnishings' Sheer Fabric collection. This range, featuring designs from traditional Damask to modern Geometric patterns, offers a light, airy touch to your décor. Crafted from various materials like durable Polyester, soft Cotton, luxurious Linen, delicate Organza, and textured Slub, our Sheer Fabric caters to a diverse array of preferences. Available in multiple sizes, it's perfect for creating ethereal curtains or layered window treatments. Embrace the transformative charm of our Sheer Fabric, and let SS Furnishings help you 'Dress Every Home Dreams' with subtlety and grace.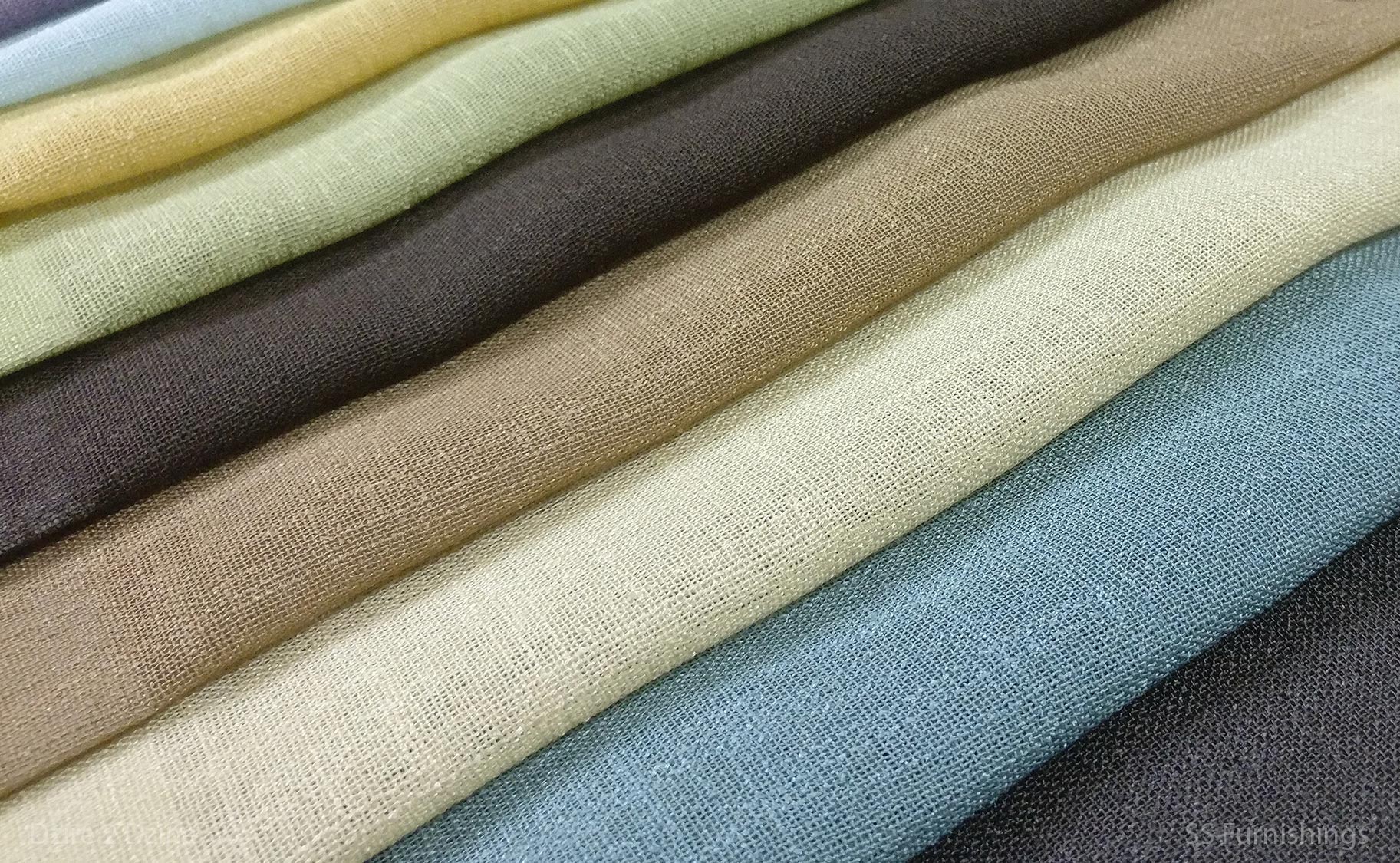 Show Filters
Showing 1–12 of 28 results
Dive into the world of light, airy elegance with our Sheer Fabric collection at SS Furnishings. Reflecting our commitment to 'Dress Every Home Dreams', this range of fabrics presents a wonderful opportunity to transform your interiors with a blend of sophistication and subtle charm.
Our Sheer Fabric range is an enticing assortment of designs, from traditional Damask, peaceful Leaf and Tree patterns, avant-garde Abstract, crisp Geometric, spiraling Spiral, refreshing Botanical, to varying Textures. This diverse palette ensures there is something to suit every style and taste.
In terms of colors, our collection spans across the spectrum. Whether you're looking for soft pastels for a calming aura, vibrant hues to bring a pop of color, or classic neutrals for a chic appearance, we have you covered.
Material-wise, our Sheer Fabric comes in a variety of options. Choose Polyester for a cost-effective, durable choice, Cotton for a soft and comfortable feel, or a Polyester-Cotton Mix for the best of both worlds. Linen brings a natural, luxurious touch, Organza offers a delicate, gossamer appeal, while Tissue and Slub add unique textural elements to your décor.
Our collection also showcases a variety of fabrication techniques. From the woven and knitted fabrics that offer structural strength and unique patterns, to those adorned with detailed Embroidery and glimmering Zari work for a more traditional, ethnic feel. Printed fabrics provide a vibrant, modern touch.
Available in various sizes, our Sheer Fabric caters to a multitude of uses. Perfect for creating ethereal curtains, canopy bed drapes, or even layered window treatments, these fabrics allow natural light to filter through, enhancing the space with a soft, diffused glow while providing a degree of privacy.
In essence, the Sheer Fabric collection at SS Furnishings is more than just fabric – it's a canvas for your creativity, a way to express your personal style, and a tool to transform your home into the haven of your dreams. Explore our collection and let your home décor vision come to life.